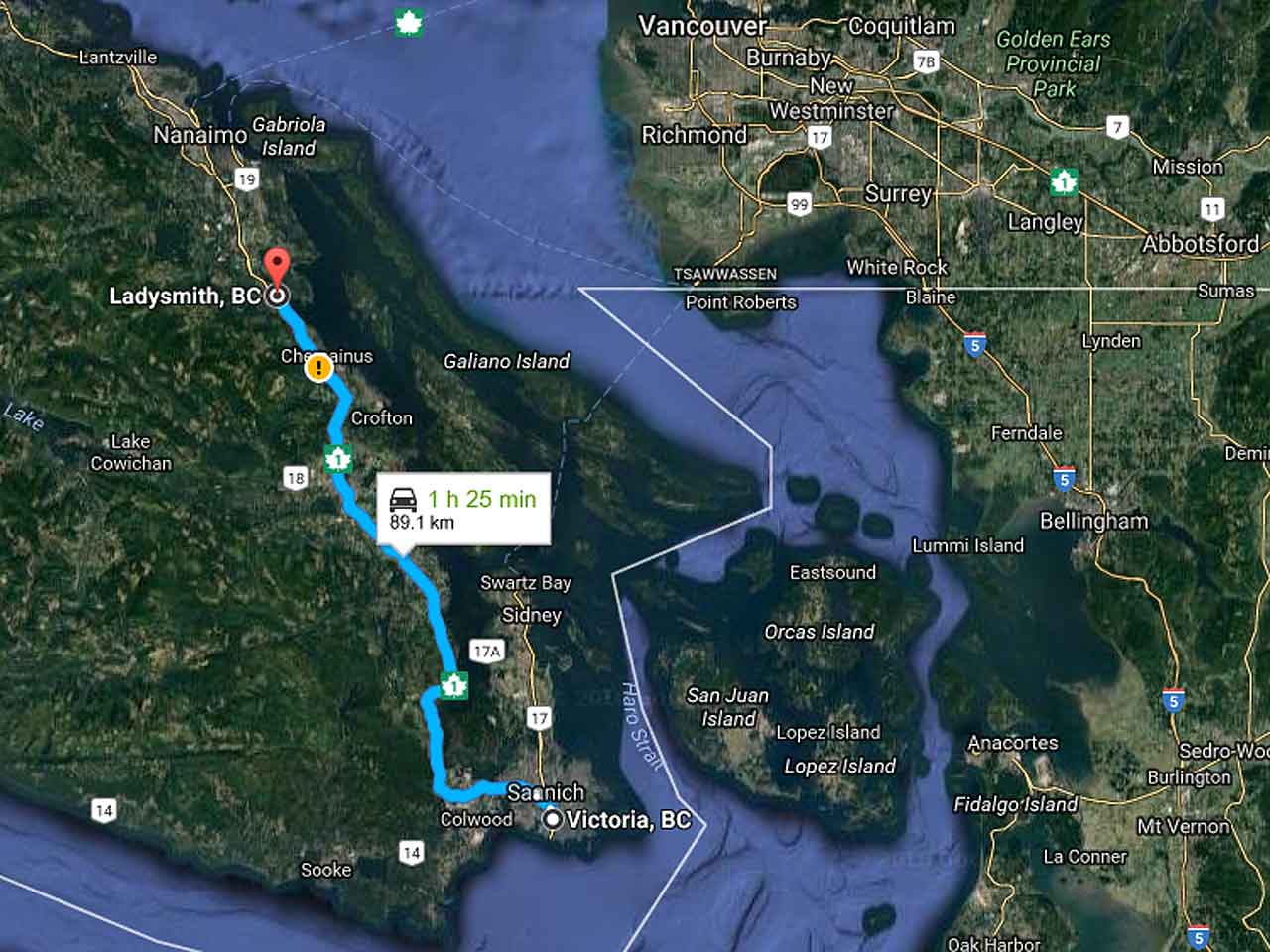 WHY CHOOSE LADYSMITH?
Affordable Ladysmith homes for sale, warm winters, and a safe, friendly community where people say 'hello'
Ladysmith is situated on a west-facing hillside, beside a warm-water sheltered harbour, directly on the 49th parallel. It features an authentic 19th century main street with buildings and artifacts that give a glimpse of the past. Year round events like Ladysmith Days, Arts on the Avenue, and the Festival of Lights regularly draw visitors from all over Vancouver Island.
Ladysmith leads the way for sustainable living with numerous awards for community project in green living. Town Hall priorities include local food systems, multi-use landscapes, low-impact transportation, and other healthy community initiatives.
Quality of life is very important to local residents and here you'll find a wide variety of outdoor activities and recreational facilities. Accessibility programs, health services, and open spaces with plenty of walking and biking trails all contribute to the well being of the community.
Ladysmith is a full service community for families looking to work and play locally. It features elementary and secondary schools, a local hospital, medical professionals, a volunteer firehall, an RCMP detachment, and shopping centres. It has a vibrant business community and an eclectic shopping district with everything you need for daily living.
JANET MOORE, LADYSMITH REALTOR®
An award-winning real estate agent based in Ladysmith, BC.
Serving Vancouver Island since 1994 from Qualicum to
Shawnigan Lake and the Gulf Islands
"I specialize in all Ladysmith properties and homes for sale including residential homes, waterfront properties, lots and acreages, Gulf Island properties, and development subdivisions. Please, call me today to discuss your next move."
NEWS AND ARTICLES
Check back often to read about the latest news, articles, and featured listings
TESTIMONIALS FROM HAPPY CLIENTS